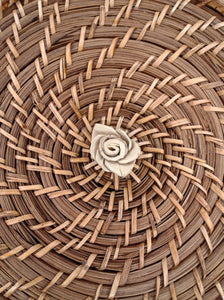 The skin lotus is a awesome mix of a  raw and bark wood flower. It can be used in a variety of different designs.
Our flowers can be custom dyed and scented!
We sell our flowers by the dozen.   
All our flowers are handmade out of WOOD and may vary in shape and size slightly.