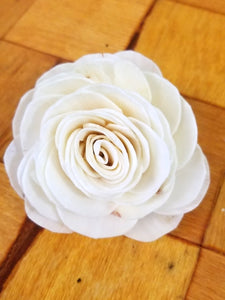 The Aurora is our most popular wood flower. Its beauty is unmistakable with the classic rose like resemblance.
They  can be used in a variety of items. We love using these beautiful flowers in our bouquets!
Our flowers can be custom dyed and scented!
We sell our flowers by the dozen.   
All our flowers are handmade out of WOOD and may vary in shape and size slightly.